Samsung Stainless Steel Refrigerator with LCD Touch Screen and Apps ($2,300)
What's a cool house without a cool refrigerator? However, this refrigerator does more than cool your eggnog. Not only does this fridge come with French doors, tempered glass spill-proof shelves, water filtration, a twin cooling system, and 28 cubic feet of space, this cooling powerhouse is the first refrigerator with a Wi-Fi enabled LCD touchscreen installed on the door panel. So while Santa is raiding your fridge for more milk, he can check his Twitter, listen to his favorite Christmas mix on Pandora, and leave you a memo to not be so greedy with your Oreos next year.
Addison Faucet with touch20.xt ($416)
It's about time the whole "hands-free faucet" idea made it into our homes, which is probably the only thing we've been envying from a public restroom. How does it work? A sensor that picks up static electricity turns this faucet on when you're within 4 inches of it. Or if you're having physical withdrawals from your faucet, you can always just give it a friendly tap. Gone are the days of having to cleaning your faucet immediately after cleaning your soiled hands.
WhisperSense Ventilation Fan ($312)
I don't know about you, but nothing gets me fired up than forgetting to turn the bathroom vent on after taking a steamy shower. No more drawing pictures on your mirror as you wait for the steam to clear. This new ventilation fan automatically switches on when someone enters and remains on until the humidity drops. This smart fan is the perfect wingman!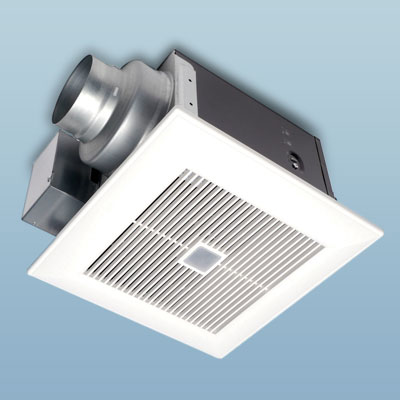 If someone gave me this as a gag gift, I would laugh it off nonchalantly. After the party, I'm racing home to install this toilet paper roll so I can enjoy it for the rest of my days. This holder can play all Ipod and MP3 players through two sets of tweeters and woofers. It is simply mounted on the wall with a basic two-screw kit that's included. Now you can finally have an empowering theme song while you use the bathroom.
Aquarium Sink by Opulent Items ($4,500)
A bathroom can be a cold, lonely place. I'm aware that the bathroom is a private setting, but I would enjoy having an audience listening to me sing along with my Ipod Roll Holder. This sleek sink houses a number of nonjudgmental fish while functioning as a bathroom sink. Of course, my mom would refuse to take this because my dad would take advantage of having a livewell in his house.
Picture Wall Clock by Opulent Items ($50)
This chic wall clock displays 12 multicolored frames so you can remain in a state of nostalgia every hour of the day. Or you can put it in your living room with pictures of your favorite TV shows that come on every hour. Or you can place one in your teenager's room with pictures of chores he needs to complete every hour. The possibilities are endless!
Improved Cordless Blower from Stihl ($500)
Those leaves have been taunting you and your leaf whisperer long enough. This handheld hurricane produces a 102 mph stream of air and moves 385 cubic feet per minute. It has a 36-volt battery and is neighbor-friendly at 64 decibels. Make sure not to let your neighbors know if you get this gift. Let them remain confused whenever mysterious piles of leaves suddenly accumulate in their yard.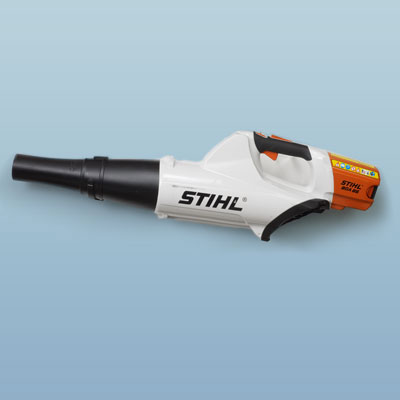 Looj Robotic Gutter Cleaner from iRobot ($130-$170)
This innovative little gadget makes me want to get gutters so I can have a reason to use it. Instead of letting your gutters clog up, use the Looj to fling the debris for you. All you need to do is climb a ladder, set the Looj in the gutter, and watch it bulldoze away. Watch it in action!
Mint Plus Automatic Floor Cleaner by Evolution Robotics ($299)
When I was younger, I always thought the future would hold an army of helpful robots that would clean my house. Welcome to the future! This little robot tracks an infrared beam on the ceiling to triangulate its location in a room and then sweeps or mops the floor in neat rows without bumping into every wall in the house. It will only be a matter of time before these little wonders start climbing on the walls and cleaning our ceilings.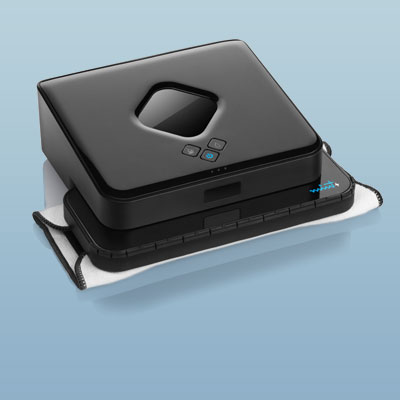 DropCam by DropCam Inc. ($199-$279)
This neat little gadget would make James Bond jealous. It only takes about two minutes to set it up without the need of a computer or DVR box. The DropCam sends a live recorded full-motion video to your iPhone or Android. Whenever it detects motion, you'll get an email and an iPhone push notification. I presume this will be the end of all late-night teenage sneak-ins for your kids.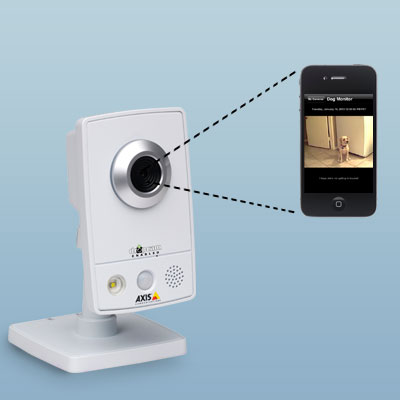 Of course, everyone knows that the best gift that someone can receive is a new home. Give us a call today, and we'll get you fixed up. Merry Christmas Everyone!